Happy New Year!! January Class Updates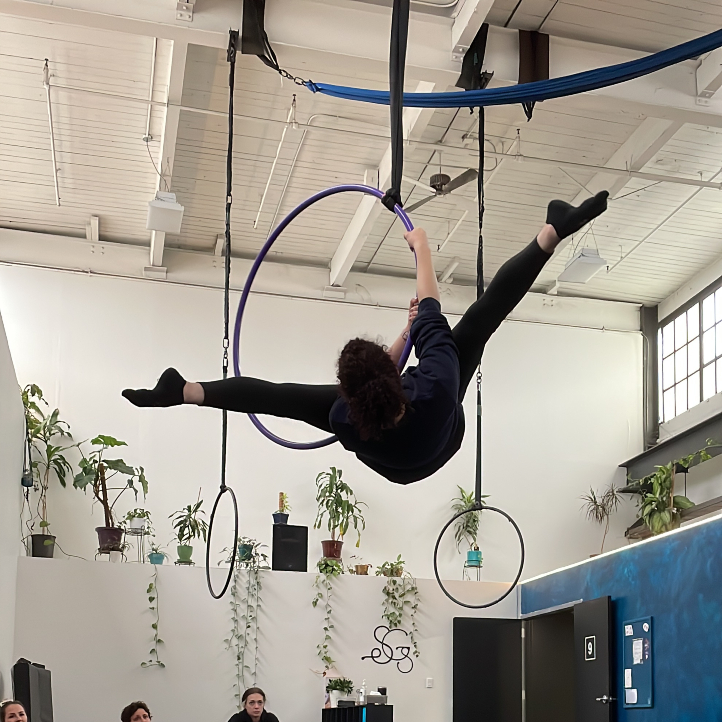 January Class Updates. We are so grateful for each and every student that comes into the studio. We hope to continue sharing our space with you and creating the amazing community that is Stomping Ground!
Newly Added Classes & Class Times!
Want MORE CIRCUS!? We do too!! Which is why we've added several new classes to our weekly schedule! AND we've added more class time availability for some of our more popular classes.
Beginner Intermediate Silks with Kristen – Mondays at 3:30pm
Duo Aerial with Lynn and Kristen – Mondays at 7pm
Handstands & Flexibility with Kristen – Tuesdays at 1:30pm
Aerial Yoga with Josie – Wednesdays at 8am
Beg-Int Silks Foundations with Coco – Tuesdays at 7pm
Early Morning Lyra or Rope with Alissa – Thursdays at 8am
Aerial Conditioning with Anastasia – Thursdays at 5:45pm
Monthly Handstand Happy Hour – Last Friday of every month at 5pm
Purchase Class Pack Here
Sign Up for Classes Here
Rope Palooza is rescheduled for Thursday, January 26th at 7pm!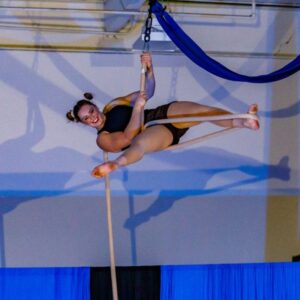 Looking to spice up your rope practice? Look no further. In this workshop, we'll go through a variety of moves including slack drops, half releases, and static poses. This workshop is for intermediate/advanced students with a regular rope or silks practice. Students should be comfortable with inversions and be regularly practicing basic beat pathways (bell, pike, and scissor).
Click here to sign up!
Memberships
Check out other training options with our membership program! It includes all open gyms, acro jam, handstand happy hour, and dedicated member training times. Read more here.