Read below for more information about our other class offerings.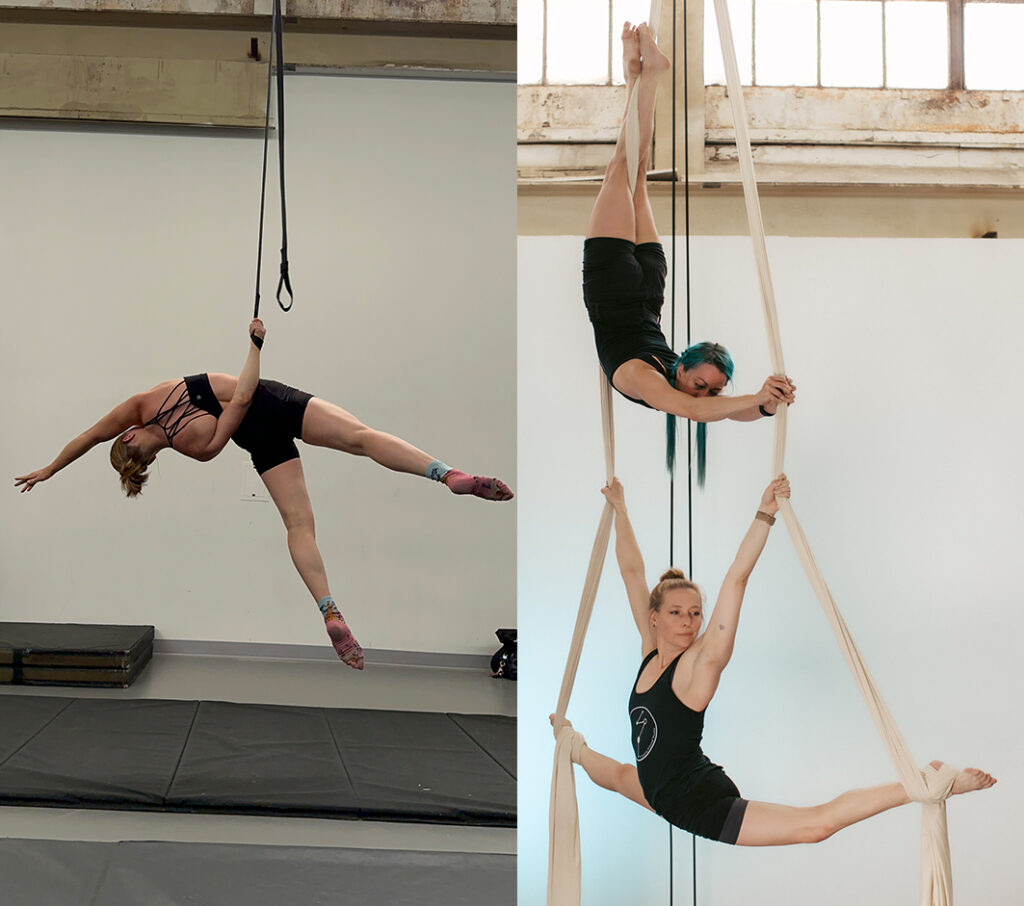 In this class, you'll build and refine foundational movements including inverts, meathooks and flags. We'll work to build strength to do moves like back lever, front lever and nutcracker lift. Time permitting, we'll work on spins, flares, and beats. No experience required!
Duo aerial is one of the most fun and challenging things we do in aerial arts. Join Lynn and Kristen and learn unique partnering moves on a variety of apparatus. Each month we will focus on different apparatus. Come with a partner or work with others in the class. *Should have some aerial experience and feel comfortable moving around on the apparatus.
Here's the line-up for Duo Aerial in 2023:
January – Lyra, February – Silks, March – Trapeze, April – Rope, May – Lyra, June – no duo in June, July – Silks, August – Trapeze, September – Trapeze (yep, again!), October – Silks, November – Lyra, December – Rope
Please Note
We require a minimum of three students to run a class. If the class does not meet this requirement, it will be canceled. Notifications will be sent out four hours before class time and sent via email or text message. If your class gets canceled, a class credit will be returned to your profile.
In collaboration with Vivid Black Paint, we are offering a $5/class discount for persons identifying as POC. Please contact us for the code! 
Check out our Class Schedule here.