February Studio Updates
February Studio Updates. We are officially in the depths of winter. Lucky for us our studio is cozy, warm, and full of plants. Come escape the winter and move with us!
Early Morning Classes & Conditioning!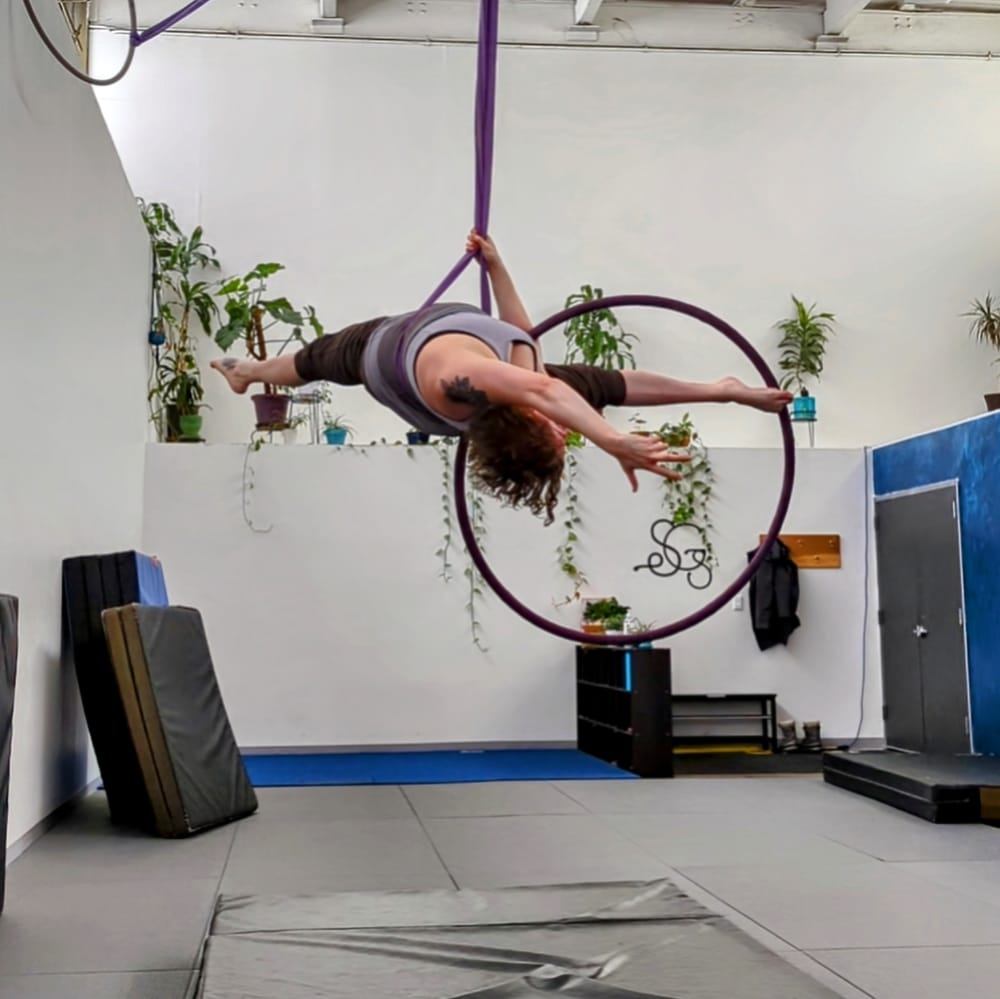 For all you early birds, we added two morning classes just for you!
Aerial Yoga with Josie – Wednesdays 8am
Aerial yoga incorporates the asanas (postures) of yoga while using the aerial sling. This class is suited for the regularly practicing aerialist or acrobat as a rejuvenating, gentle conditioning practice. It is also suited for a beginner aerialist looking for a light approach to aerial or for anyone interested in a yoga practice. This is not a tricks-based class. An introduction to inversions in the sling or on another aerial apparatus is helpful, but not required.
Early Morning Lyra or Rope with Alissa – Thursdays 8am
Grab your morning beverage and start your day on a Lyra OR Aerial Rope. We'll explore sequences and moves that have similarities on both or that have nothing in common. You get to pick which of the two apparatuses you want to be on. All levels welcome!
And we've added a couple new evening classes too!
NEW! Aerial Conditioning with Anja – Thursdays 5:45pm
A full body workout designed to increase active flexibility, strengthen and stabilize your core and increase mind body connection to keep you safe and aware in the air. This class will be ground based with occasional use of apparatus for drills. No aerial experience is necessary for this class, it is open to all levels, beginner or advanced. Modifications are provided for every drill, whether it be to make it more accessible, or increase intensity.
Beginner Handstands with Katie – Fridays 4:30pm
This class is designed for people who are interested in handstanding but don't know where to begin. In this weekly class, we will focus on drills to strengthen our core, shoulders, and stabilizer muscles needed for finding that perfect handstand line. These drills will be interspersed with breaks for stretching and technique discussions.
UPCOMING!
Hula Hoop Workshop/Classes
Keep an eye out!
Circus for the Broken Hearted Workshop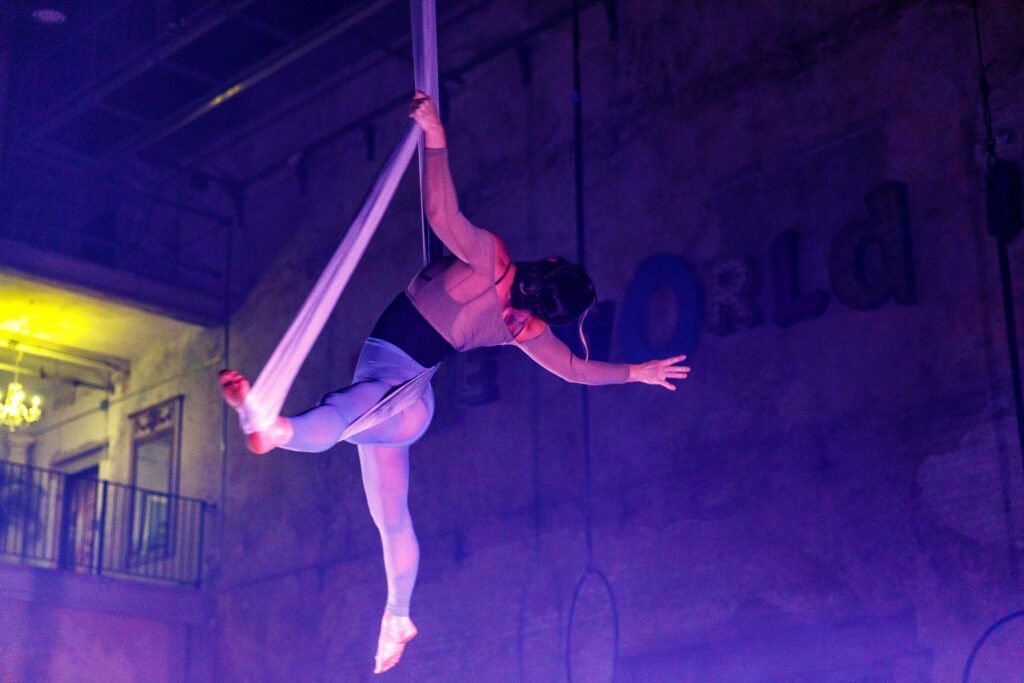 In this very special workshop local psychologist and aerialist, Dr. Sherry Walling, will help us explore how physical movement and artistic expression can support our wellbeing and emotional healing.
The integration of circus and healing has generated some interest in the larger community.
***There will be a film crew on site for this workshop. By participating, you consent to your image being included in the filming. Any interviews or personal sharing are completely optional.***
Sign up for Circus for the Broken-Hearted
Memberships
Check out other training options with our membership program! It includes all open gyms, acro jam, handstand happy hour, and dedicated member training times. Read more here.