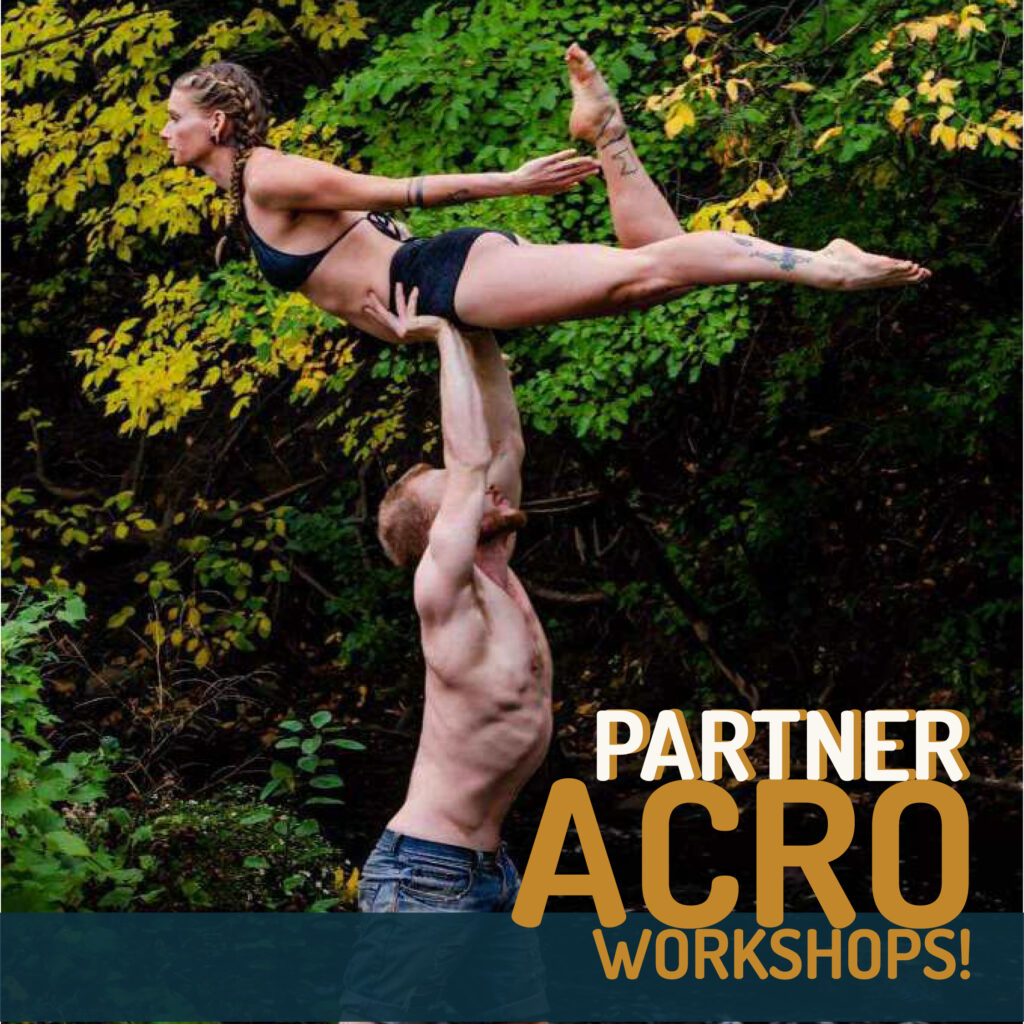 UPCOMING PARTNER ACRO WORKSHOPS!
Join us for our upcoming partner acrobatic workshops on Halloween. Led by Katie and Dylan, who also host our Friday night Acro Jams!  Katie and Dylan met at a handstand jam in 2017 and have been acro partners ever since. Their backgrounds in contemporary dance, modern, breakdance, pole, hand balance, & parkour contribute to their style.
If you are coming with a partner, you can get a discount. No worries if you don't have a partner, we will pair you up! Come learn some new skills or practice some old ones, either way, come to have some fun.
Intro to Partner Acro Workshop w/ Katie & Dylan
Sunday, October 31 at 4:00 pm
In this beginner workshop, we will focus on standing acro positions. You will learn how to take someone else's weight, and what it feels like to give your weight. We will discuss how to push/pull in counterbalances and how to stack your own body weight. Wear comfortable clothing. $25/person; $40/pair
SIGN UP HERE
Partner Acro Workshop w/ Katie & Dylan – Intermediate
Sunday, October 31 at 4:00 pm
This intermediate workshop will focus on adagio (dance lifts). We will explore standing partner acro movements that will flow into a choreographic sequence. The workshop is not for beginners. Bring your partner or come solo, and we will pair you up. $30/person; $50/pair
SIGN UP HERE
Check out all the classes we have to offer and make sure to join us on Fridays for our Acro Jams to practice all the skills you learned in the workshops.