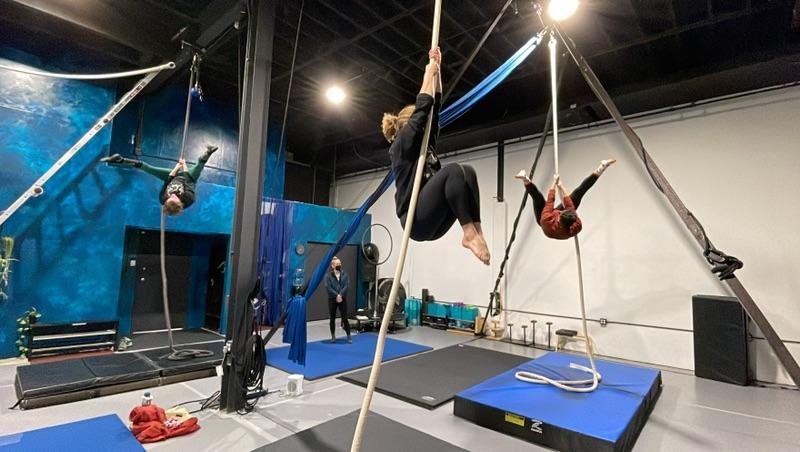 Aerial Training Membership Opportunity!
Need more training time? Consider becoming an SGS member! 
We are opening up memberships to intermediate/advanced students and pre-professional and professional artists! To qualify, you must have been training on your apparatus for more than a year and be comfortable training without coach supervision.
Members can sign up to train aerial or ground skills during member-exclusive training times and are welcome to come to Open Gym and Acro Jams for no additional cost. There is no limit to how many trainings you attend throughout the month. Train as much as you want!
Training times are flexible. Just let us know what days and times you're interested in; we will work to accommodate your schedule and add training times that work for you. Training times may change from month to month due to class schedules. Please note that classes and workshops get scheduling priority.
The cost is $110/month or $100/month if you commit to a minimum of three months. There are a limited number of memberships are available. Email or message us if you're interested in more information and applying! Email us if you are interested.
Current Member Training Schedule